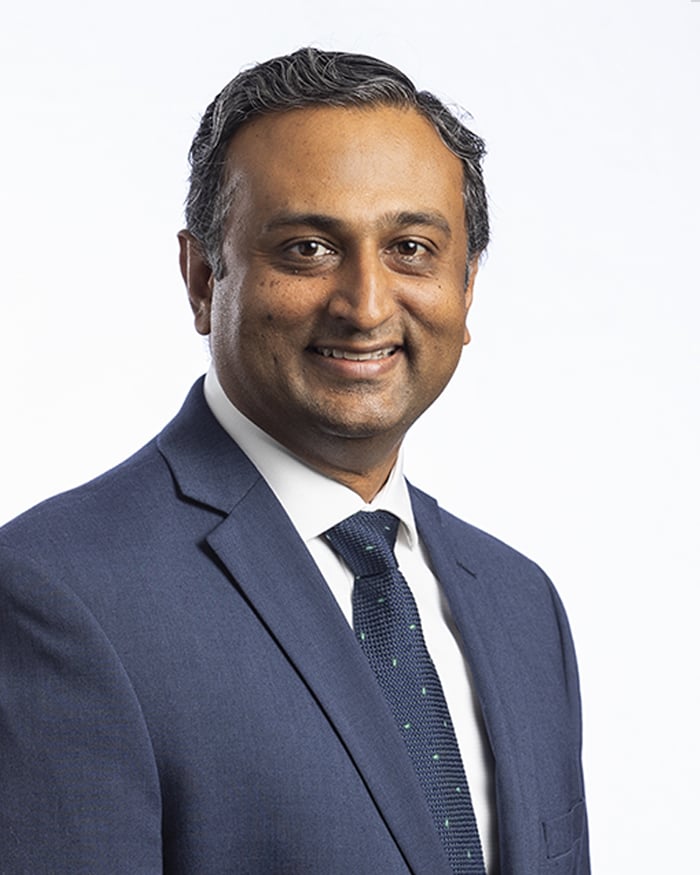 Priyesh Patel, Pharm.D., MBA
General Manager, Alluma, LLC
Priyesh Patel is general manager of Alluma, a provider-led, provider-focused alternative to the traditional pharmacy benefit manager, developed in partnership between Vizient and Mayo Clinic.
Patel brings 16 years of pharmacy leadership into this role, which focuses on bringing clinically focused, evidence-based pharmaceutical formulary and medication management to self-insured health care systems. This helps them uncover opportunities that optimize their benefits programs while supporting better health outcomes.
Prior to this role, Patel was vice president, innovation development at Vizient, responsible for identifying and evaluating emerging market opportunities for the company to strategically grow and diversify its overall portfolio. He managed the development of new product life cycles, prototyping and, ultimately, member and market testing.
Patel started his pharmacy career at UF Health Shands Hospital, an academic medical center in Florida, where he worked in a variety of pharmacy administrative leadership positions. In 2007, he moved to Providence Health and Services in the Pacific Northwest, where he focused on pharmacy business development and strategy. As chief pharmacy officer, he led a diverse team responsible for delivery strategies to serve a complex integrated health system and was a key member of the clinical services leadership team.
Patel earned his doctoral degree in pharmacy from the University of Missouri-Kansas City and an MBA from Warrington College, University of Florida. He also holds post-graduate residency certificates from UF Health Shands Hospital in health system pharmacy practice and pharmacy administration, both of which are accredited by the American Society of Health-System Pharmacists.