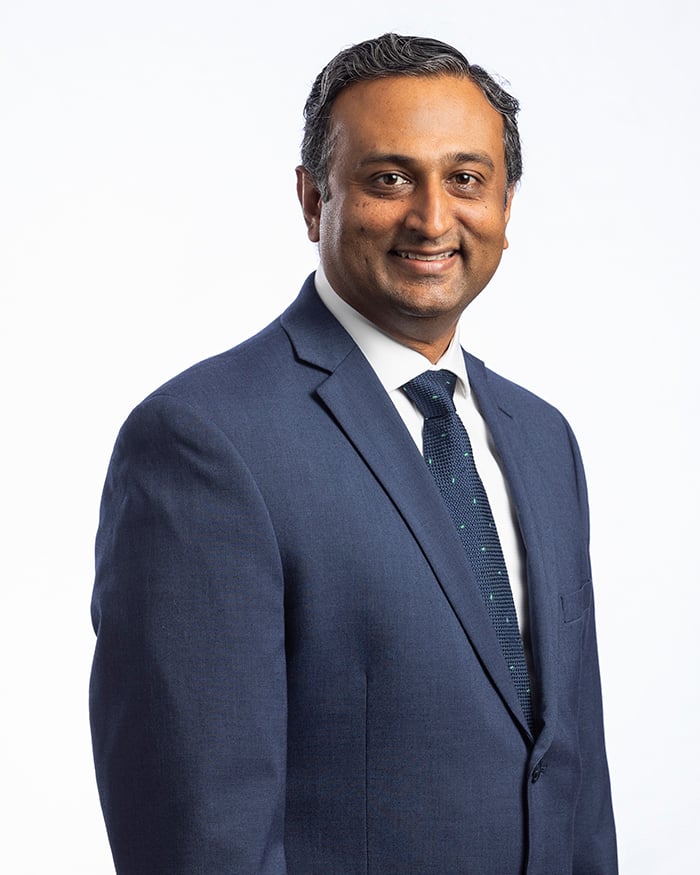 Priyesh Patel, Pharm.D., MBA
General Manager, Alluma, LLC
Priyesh Patel is general manager of Alluma, a provider-led, provider-focused alternative to the traditional pharmacy benefit manager, developed in partnership between Vizient and Mayo Clinic.
Patel brings 16 years of pharmacy leadership into this role, which focuses on bringing clinically focused, evidence-based pharmaceutical formulary and medication management to self-insured health care systems. This helps them uncover opportunities that optimize their benefits programs while supporting better health outcomes.
Prior to this role, Patel was vice president, innovation development at Vizient, responsible for identifying and evaluating emerging market opportunities for the company to strategically grow and diversify its overall portfolio. He managed the development of new product life cycles, prototyping and, ultimately, member and market testing.
Patel started his pharmacy career at UF Health Shands Hospital, an academic medical center in Florida, where he worked in a variety of pharmacy administrative leadership positions. In 2007, he moved to Providence Health and Services in the Pacific Northwest, where he focused on pharmacy business development and strategy. As chief pharmacy officer, he led a diverse team responsible for delivery strategies to serve a complex integrated health system and was a key member of the clinical services leadership team.
Patel earned his doctoral degree in pharmacy from the University of Missouri-Kansas City and an MBA from Warrington College, University of Florida. He also holds post-graduate residency certificates from UF Health Shands Hospital in health system pharmacy practice and pharmacy administration, both of which are accredited by the American Society of Health-System Pharmacists.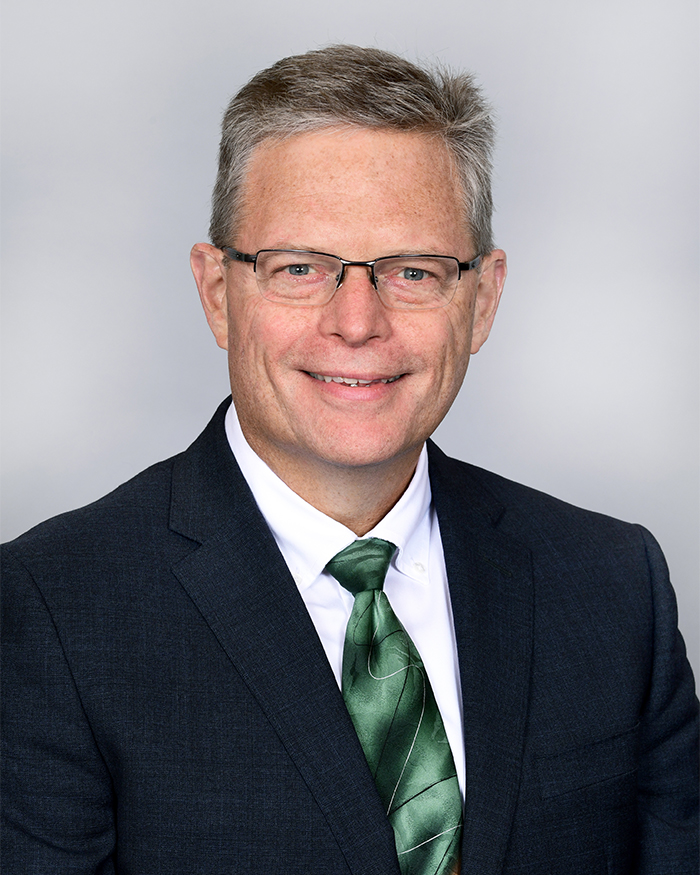 James Berg
Vice President, Business Development and Client Management Alluma, LLC
James Berg is vice president, business development and client management, for Alluma, a provider-led, provider-focused alternative to the traditional pharmacy benefit manager, developed in partnership between Vizient and Mayo Clinic.
In this role, he oversees sales and client management and is responsible for developing and executing the account plans that help the company achieve its strategic objectives, membership goals and revenue targets.
Berg has over 30 years of health insurance industry experience with a strong background in assessing and cultivating market opportunities and developing strategic relationships.
Prior to joining Vizient in 2018, James spent 21 years in progressively advancing leadership positions at Mayo Clinic, primarily focused on business development, risk management and underwriting activities. Most recently, he served as administrator for business and product development, where he was responsible for developing strategic business relationships, products and services as well as advancing new business opportunities. He was also responsible for product line pricing strategies and profitability, integration opportunities with internal and external products and vendors, and benefit plan and financial consulting efforts. He also performed organizational, product and strategic relations risk analysis and mitigation for Mayo Clinic's wholly owned third-party administrator and HMO.
Earlier in his career, James spent five years with United Healthcare and seven years with Northwestern National Life (now Reliastar / Voya) in various underwriting and leadership positions.
James earned a bachelor's degree in business management from Luther College, with an emphasis in math and computer science. In addition, he has earned professional recognition through the Health Insurance Association of America and is a Fellow, Life Management Institute.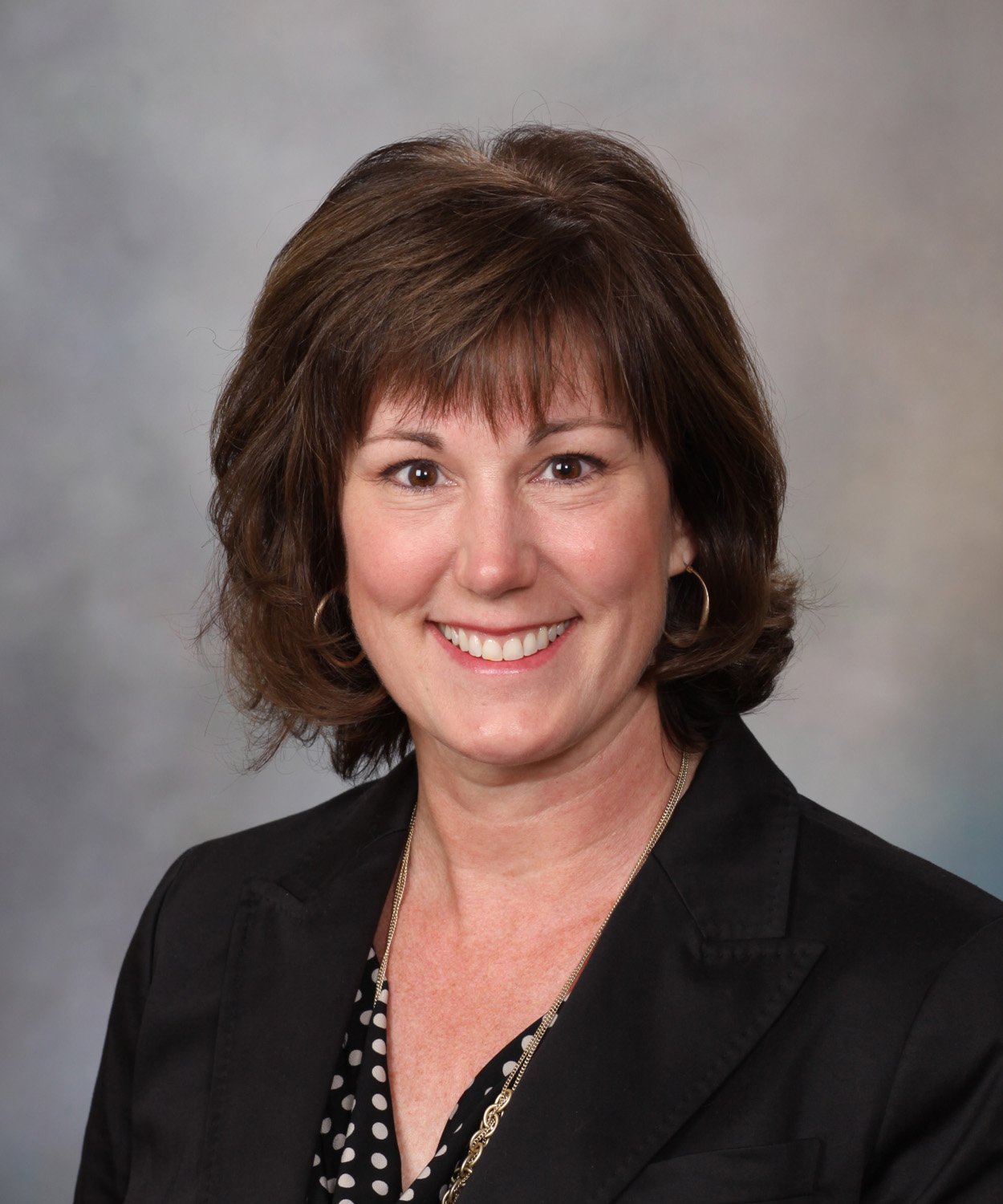 Susan Wescott, R.Ph., MBA
Executive, Clinical Services, Alluma, LLC
Susan Wescott leads clinical services for Alluma, a provider-led, provider-focused alternative to the traditional pharmacy benefit manager, developed in partnership between Vizient and Mayo Clinic.
In this role, she coordinates all clinical services provided to Alluma by Mayo Clinic, including formulary management; utilization management and all clinical pharmacy programs.
Wescott has 32 years of experience in health care, spanning pharmacy, laboratory medicine, clinical research, and new business ventures.
She began her career with an independent pharmacy chain, providing direct patient services, and joined DuPont Merck Pharmaceuticals in 1989 as a senior brand manager. There she launched a campaign to establish oral anticoagulant therapy as the standard of care for atrial fibrillation and managed several other key portfolio products. She joined the Mayo Clinic in 1993 as a central pharmacy operations supervisor for the Mayo Clinic Hospital, Methodist Campus and later launched an academic research organization supporting clinical drug trials led by the Mayo Clinic principal investigators.
Wescott also served as business development manager for Mayo Clinic Laboratories, where she negotiated partnerships and license agreements between the Mayo Clinic Department of Laboratory Medicine and diagnostic companies. She spent six years as a research pharmacist, helping investigators evaluate cancer therapies to drive new drug discoveries into clinical practice. Just prior to Alluma, she led Mayo Clinic Pharmacy Benefit Solutions, which served 25 self-insured health plans and approximately 200,000 members.
Wescott earned a bachelor's degree in pharmacy from the University of Toronto and an MBA from the University of St. Thomas in St. Paul, Minn.